Join us
At Start.io (formerly StartApp) we are looking for talented, passionate people who want to help us shape the future of decision making in business. Together, we can build success for our customers and partners, for Start.io as a company, and for your professional career and personal aspirations.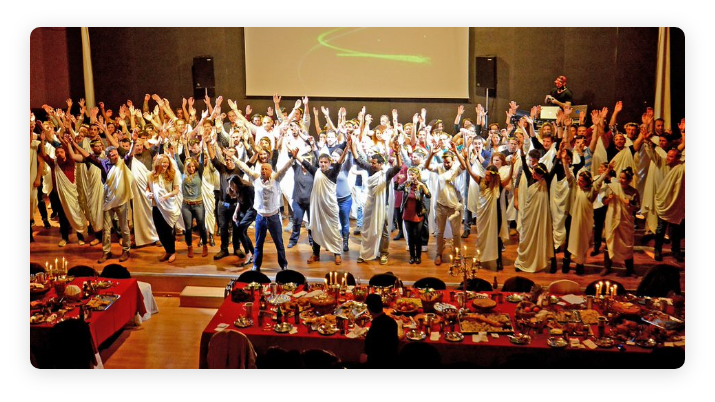 Our People
You
Humble, forward-thinking, self-taught, curious, creative, and open-minded
We
A team of individual talents & personalities, working as one for a common purpose
Our goals
Try bold new ideas and set ambitious quantified targets
Winning
Move fast, take ownership and make an impact
Open positions
Start.io puts its best work forward when our employees bring their diverse points of view to the table. We are proud to be an equal opportunity workplace and are committed to equal employment opportunities regardless of race, color, religion, national origin, age, sex, marital status, ancestry, physical or mental disability, genetic information, veteran status, gender identity or expression, sexual orientation, or any other characteristic protected by applicable law.
About The Position
Start.io is looking for is looking for an experienced DevOps engineer to join the Operations team to help expand and maintain the company software publishing automation infrastructure and to manage large databases cluster from various kind. We are looking for a candidate who is smart, energetic, and accountable for his work and who enjoys being part of operation team, which is responsible of the company's production system.
Responsibilities
Develop and integrate production system supporting tools.
Lead system integrations between R&D and Operations teams.
Work closely with analysts, developers and operations staff
Manage a large production environment including various server clusters, databases, BigData system, etc.
Monitor the infrastructure and proactively scale as necessary.
Evaluate and implement a continuous delivery framework including data center infrastructure, build process and deployment.
Working closely with R&D, supporting them in building new services.
Requirements
Hands-on working experience with implementing configuration, build, deployment and release management strategies with tools such as Jenkins and/or gitlab
experience with deploy management tools like ansible .
System Engineering or System Administration experience. Strong knowledge in Linux administration – must!
Ability to use a wide variety of open source technologies and tools
Working experience with the following technologies:, Kafka, ZooKeeper, Spark, k8s, Swarm, Docker , flink , argocd
Experience setting up highly scalable and redundant systems
Strong code and scripting skills ( Go / Bash / Python )
Experience with databases – MySQL, Vertica, MongoDB, VoltDB , or other in memory Databases
Experience with hashi corp tools such as terraform , consul and vault .
BA/Bsc in engineering/ Computer Science or similar
Previews experience in startup company – advantage.
Previous knowledge and experience working with cloud AWS / GCP – advantage.
Team player, high motivation and ability to work in flexible hours.
Team player, Ability to handle several tasks simultaneously
knowledge in DevOps security world (DevSecOps) is a big plus .
Data Partnership Sales Manager
New York
About The Position
Start.io is looking for is looking for a seasoned Data Partnerships Sales Manager to join our team and help us grow our data partnerships business. Candidates should be results-oriented professionals with experience in sales or business development and an understanding of mobile data and its strategic applications.
Responsibilities
Proactively identify and seek out prospective clients and partners from a wide range of industries and categories
Effectively manage the business development process from initial outreach to use case identification to negotiation and deal closing
Drive partnership performance, ensuring maximum success for all parties
Work with internal customer success teams to ensure efficient and seamless data integrations with partners
Oversee pipeline, revenue forecasts and activity reports in Salesforce to provide management with full visibility and a predictable revenue model
Collaborate with StartApp's product team to identify new opportunities for product development and business expansion
Requirements
Minimum of 3 to 5 years of professional experience, ideally working in or catering to the marketing technology industry in a data sales and/or business development capacity
Proven track record of deal creation and closing within the data or technology industries
Solid understanding of mobile data, analytics, demographics, audience segmentation
Aptitude for emerging technologies and advanced applications of data
Familiarity with the 2major companies and players in the digital landscape
Professional and proactive approach to business with an ability to work in a start-up environment
Collaborative and team-focused mindset