If you thought the #1 emotion of Valentine's Day was "love", then you'd be wrong. The top emotion of the romantic holiday is actually…pressure.
Stakes are high as lovers everywhere are looking to impress each other with the perfect gift or ideas for the perfect date.
And it's not just a day for young love. According to Start.io mobile data, around 8% of dating app users are aged 55 or over. No matter whether you're 18 or 78, finding the best way to celebrate Valentine's Day can be stressful. So we decided to make it a bit easier with 8 original and cool date suggestions for all ages and interests, based on analysis of proprietary consumer segments data from Start.io.
Need inspiration for your Valentine's Day date? Check these out:
1.     
  Exploring a new city 
Is there anything more fun than discovering new sights and sounds – together? The perfect Valentine's Day date doesn't have to be complicated or expensive; all you need is a keen sense of adventure and a full tank of fuel. Get out of your comfort zone and explore new places together. After all, dating app users are more likely to be feeling adventurous. Start.io data shows that 17% of people on dating apps in the US enjoy taking road trips. Hit the road!
2.       Running
For couples who value health and fitness, a running date is a great bonding experience. Running just seems to bring out the best in people. It creates an amazing willingness to be more open, and the feeling of accomplishing a challenge together just makes it all so much better. In fact, studies show that couples who exercise together have happier relationships!  If you want to take your date running, you'll have plenty of company – nearly 50% of people on dating apps in the US are interested in fitness too.
3.       Shopping 
Gift shopping for your lover can be stressful, no matter what the occasion. And all the pressure around Valentine's Day just ups the ante. There's that slight intimidation factor that you might not nail the gift choice, and end up with a gift fail. You always want to please the one you love, right? 72% of dating app users also use shopping apps, which means they are very experienced in browsing and buying online. Here's a fun date suggestion: shop together for each other! 
4.       Watching a football game 
 If you really want to treat your Valentine this year, buying football tickets for a match you know he would enjoy watching live is pretty much the perfect gift. You can either accompany him and enjoy the experience together, or, if you'd prefer, suggest he take a friend. Or double date so you have someone to chat with about things other than football! (Yes, there are more men on dating apps than women – men make up over 60% of dating app users.)
5.       Cooking together 
The typical Valentine's Day fantasy usually involves a fancy restaurant. But we think a dinner prepared together at home is way more romantic. You can choose every detail exactly how you want it, the menu, the ambience, the background music, even the color of the napkins. Plus there's no need to fuss with reservations, babysitters or being on time! You won't have any trouble finding the perfect Valentine to cook dinner with – 30% of dating app users like to cook.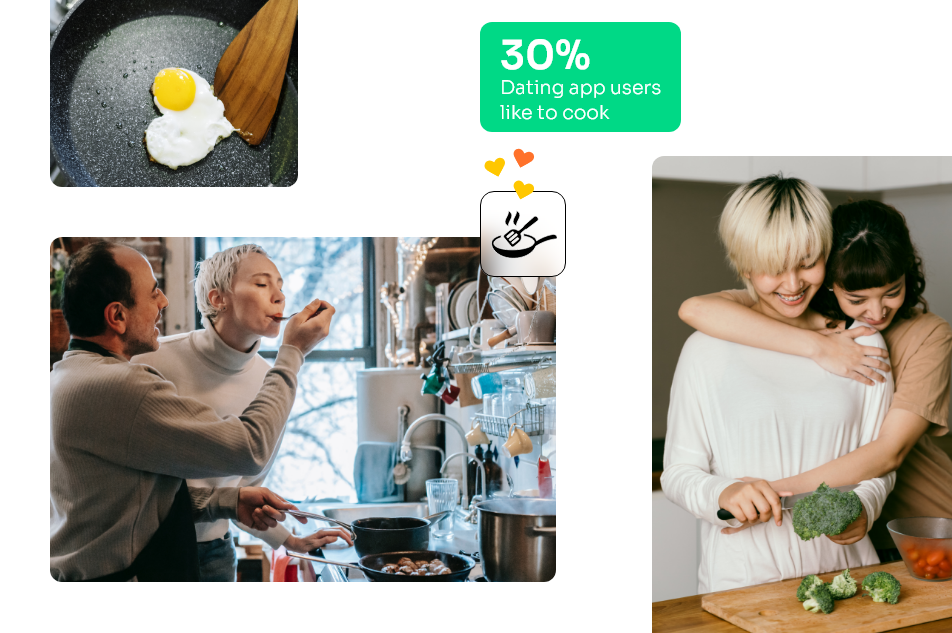 6.       Watching movies
After 2 years of social distancing, streaming movies at home is the new "date night". With so many streaming apps to choose from, you've got much more choice than just what's showing at the cinema. Plus, the sofa is far more comfortable for snuggling, and the popcorn is cheaper too! And with 82% of dating app users also using streaming apps in the US, your Valentine will surely love this date night suggestion.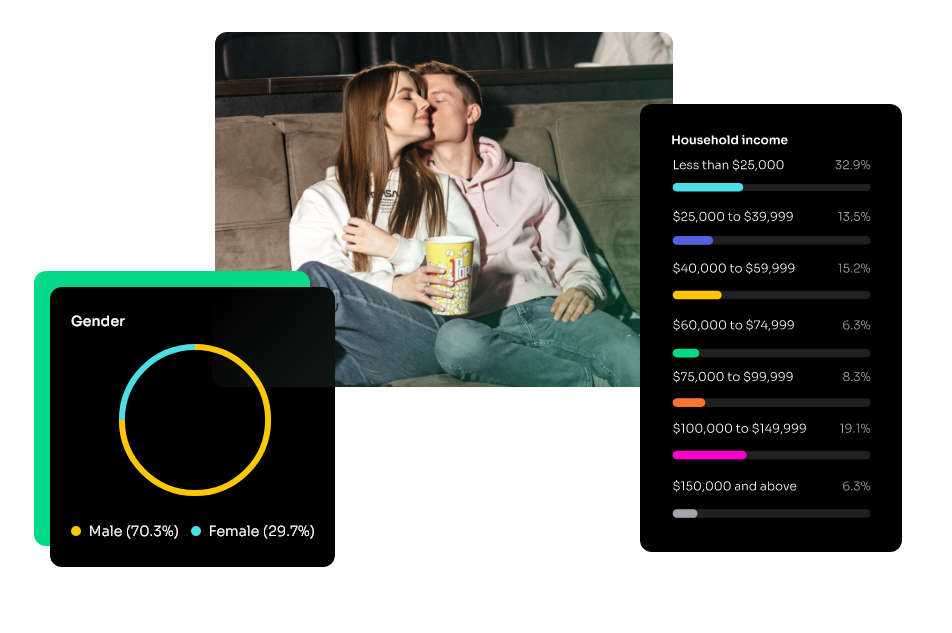 7.       Visiting a park 
Nature has an amazingly positive effect on us as individuals. And for couples? Double the impact! If the weather agrees, then there is nothing more pure and romantic than a picnic or walk in the park. Holding hands, feeding the ducks, talking, and enjoying the sunshine… Why not even go further out and visit a National Park that you've never been to before? This is a truly original date suggestion, as just 9% of people in the US who use dating apps visit these natural treasures. So surprise your loved one with a visit to one of the amazing parks in your area.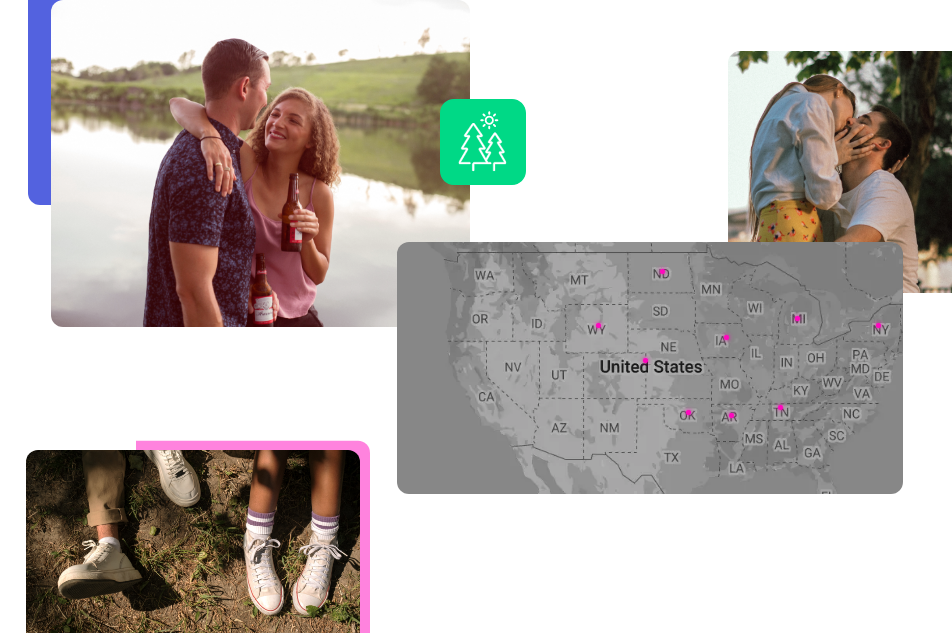 8.       Playing games
These days, we spend so much time on our phones, it seems many have forgotten the art of playing non-digital games, like card games and board games. (Yes, over 95% of people on dating apps also play games on their phones…) Make your Valentine's day date special by enjoying games together, no phones allowed. Try out a game neither of you has played before or pull out your old favorites from the back of the closet and rekindle your love over the game board.
 It's amazing what can be discovered with a deep dive into Start.io proprietary mobile audience data. This Valentine's Day, learn the lessons of love from up-to-date snapshots of consumer segments and behavioral data and make it a date they'll never forget. And if you're interested to expand your search – check out our recent blog post on Demographic Audience Analysis to learn more on how demographic audience analysis platforms like Start.io can help your business today.